Converting the energy infrastructure around the world into a highly-efficient next-generation infrastructure that contributes to the improvement of the QoL of people, by applying our unique and co-operative technology.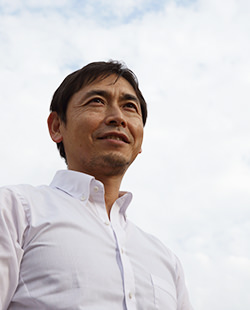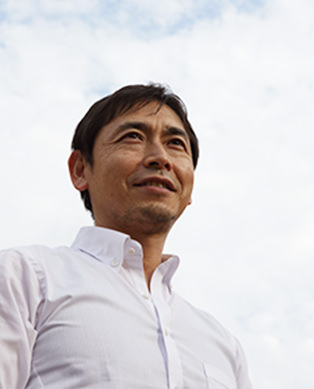 Today's energy is evolving into a complex ecosystem with new renewable resources and developing technologies, which is why it requires an self-evolving AI brain to efficiently manage it. Informetis will create a "next-generation social infrastructure" by combining cutting edge technologies such as AI and user friendly UX (user experience).
Message from CEO:
TARO TADANO
Corporate Information Summary
Company Name

Informetis Co., Ltd.
Headquarters Address

Round Cross 4F, 5-5-1 Shiba, Minato-ku, Tokyo, 108-0014
ESTABLISHED

8th April 2013
Overseas Research Centre

Informetis Europe Ltd.
The Future Business Centre, King's Hedges Road, Cambridge, CB4 2HY, United Kingdom
Major Shareholders

JAFCO SV4 Investment Limited Partnership
JAFCO Group Co., Ltd.
Hakuhodo DY Holdings Inc.
Hitachi, Ltd.
Daikin Industries, Ltd.
K4 Ventures Godo Kaisha
Credentials

January 2016: ISO/IEC 27001 Information security management
HISTORY

1999

Sony Corporation developed and commercialized the world's first robot pet AIBO with Artificial Intelligence

2009

Started Research in energy field

2010

Foundation of energy disaggregation technology established

2011

Participated in Pecan Street Project, a smart grid field trial in USA

2013

Established Informetis Co., Ltd. with Disaggregation technology related patents from Sony Corporation. Headquarters in Takanawa, Minato-ku, Tokyo

2015

Research Centre established in Cambridge, UK

2016

Energy monitoring service "Uchi-wake" launched in Japan market

2017

Tepco Energy Partner launches assisted living service "Tookutemo Anshin" in Japan market

2018

Established joint venture Energy Gateway with Tepco Power Grid
Moved headquarters following business expansion

2019

Energy Gateway launches Home IoT portal app "ienowa" for Japan market

2020

Capital and Business Alliance with Daikin Industries Ltd., Hakuhodo DY Holdings Inc., Hitachi, Ltd., and K4 Ventures Godo Kaisha
Address

The Future Business Centre, King's Hedges Road, Cambridge
CB4 2HY, United Kingdom