What is Metis App?
An app that visualizes the extracted value from "energy data" that can improve the QoL
Valuable information can be extracted from energy data, that was previously not possible. Collecting, analysing and visualising them in a timely manner enables social changes in various areas such as "caring for loved ones"; "change energy consumption behaviour" for individual consumers, as well as improved "customer engagement", "Industrial energy optimisation" for businesses. In Japan, our domestic market, Informetis have designed & developed energy applications for B2B2C and B2B customers. Through our accumulated experience and point of view as UI/UX artist/scientist, we are able to cater for a wide variety of new businesses based on rich energy data.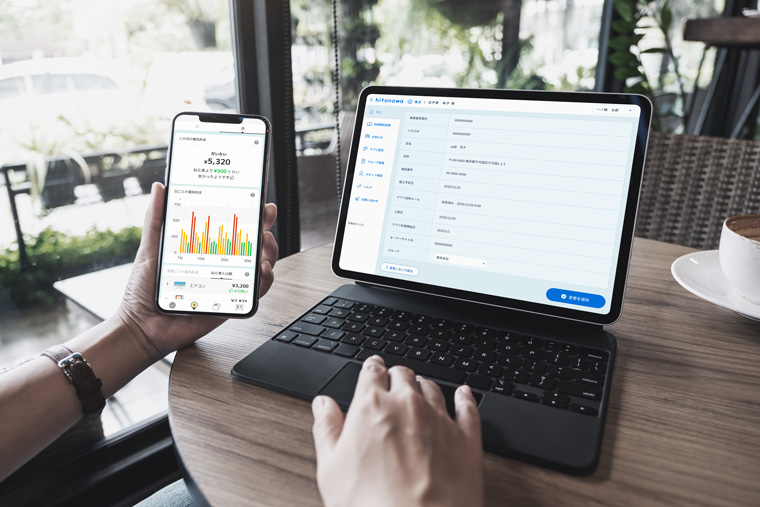 What are your challenges in energy apps?
No resources in-house to plan, develop and operate energy apps
Lot of stored energy data but cannot turn them into new business opportunity
Takes too long to plan and develop an app inhouse
Features of Metis App
Our strength is the accumulated experience in catering for various business solution and service requirements that have been rolled out as commercial business models
Feature 1
Extracting value out of energy data to improve people's QoL

Informetis energy applications go beyond simple power consumption visualization. By estimating the ""usage status of major home appliances"", it enables various new services. For example, identifying outdated power consuming appliances, notifying a cooker left on for a long period of time, comparisons of energy consumption profile with similar neighboring households. All of these leads to saving electricity bill. It can also identify homes and appliances to nudge to peak-cut behavior changes. Another value provided is on ""peace of mind"" such as assisted living application.
Feature 2
Energy data to connect businesses and their customers
Energy data doesn't just benefit the individual end users. Through insight obtained from it, businesses can make use of it to provide new innovative services.
In the case of property management businesses, we can provide lifestyle profiles of residents from their energy data, that are converted into promotions such as suggesting replacement of home appliance, or recommendation for a better way to consume their energy. Another solution proposal already launched in Japan is the monitoring of multiple homes in a residential complex for the elderly, so that early detection of abnormal daily behaviours can be detected and appropriate preemptive actions can be taken.
Feature 3
A unique framework for speedily planning and developing high-quality applications

For companies that want to launch new services based on energy data, it is imperative to quickly develop it. At Informetis, based on our experience in developing many B2B2C / B2B applications, we have built a unique framework for developing and operating WEB applications and iOS / Android / voice UI applications efficiently.
Rich experiences from various field trials, we can identify unrecognized user demands for each business domains. Since we have UI / UX artists and scientists in-house, we can develop focused applications based on the target personas in a timely manner.
Examples of solutions
Examples of using Metis App are introduced as solutions for each sector.
Learn more about solutions and unique technologies