What is Metis Device?
It is a device that can quickly build next-generation high resolution energy data infrastructure
The Metis Device "Circuit Meter CM-2" is a smart energy sensor that can collect high resolution energy data. It is typically installed in the Consumer Unit in your home. It samples and uploads energy data via Wi-Fi to the home broadband router. It is capable of providing various types of output in addition to measuring the total power consumption.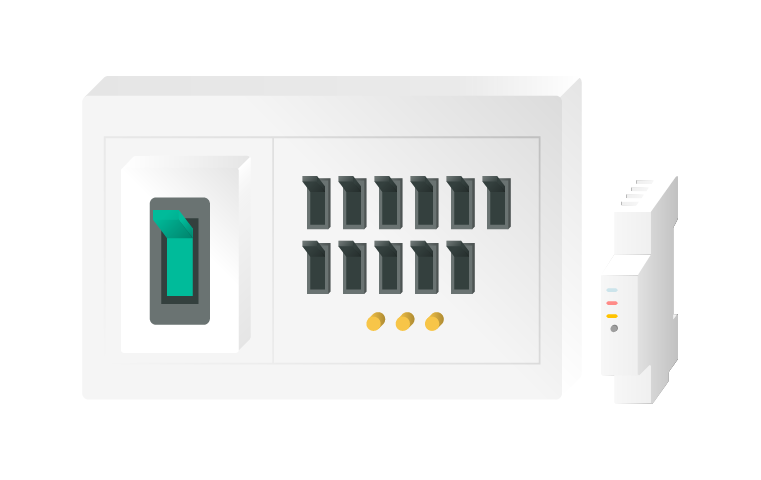 Are you facing challenges from the data sampled?
Sampling data resolution is not high enough to extract valuable information
Accurate information can be obtained, but installation is complicated, costly, and not easy to scale
Features of Metis Device
High resolution data sampling by a small foot print device that is simple to install
Feature 1
Near real-time, high resolution data sampling
Every second a high resolution data is sampled, and then uploaded to the Metis Cloud every 5 minutes. Therefore, it is acquiring almost real-time information that caters for quick analysis and call to action. The various analytical data provided by the Metis Engine maximizes the value of energy data.
Feature 2
Small size with simple installation
The size of the energy sensor (circuit meter CM-2) is 17.7mm x 81.0mm x 66.6mm and it weighs 60g. The installation process takes about 30 minutes. Installation needs to be carried out by a qualified electrician.
Product list(Metis Device)
Circuit meter CM-2
Designed and developed by Informetis, it is a energy sensor for the next-generation energy data infrastructure. For residential home use, it measure the main power consumption as well as solar power generation and the amount of charge / discharge of the storage battery. It can be used as a HEMS and a storage battery control. As for industrial application, flexible measurement design is possible according to the business requirement.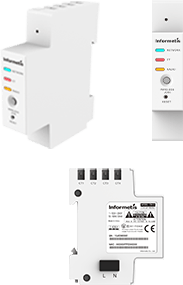 Wifi interface
Wifi interface
Compliance
IEEE802.11b/g/n
Data transmission speed
Up to 65 Mbps
Frequency band
2.4GHz (all 13 channels)
Security
WPS, WPA/WPA2
CT input
4 circuits
Fuse
Yes
Power Consumption
3W (maximum)
Rating
AC100-240V, 50Hz/60Hz, 30mA
Operating environment
Temperature -5℃ ~ 40℃ / Humidity 45% ~ 85%(non-condensing)
Dimensions and weight
17.7mm x 81.0mm x 66.6mm / 60g
Examples of solutions
Examples of using Metis Device are introduced as solutions for each sector.
Learn more about solutions and unique technologies